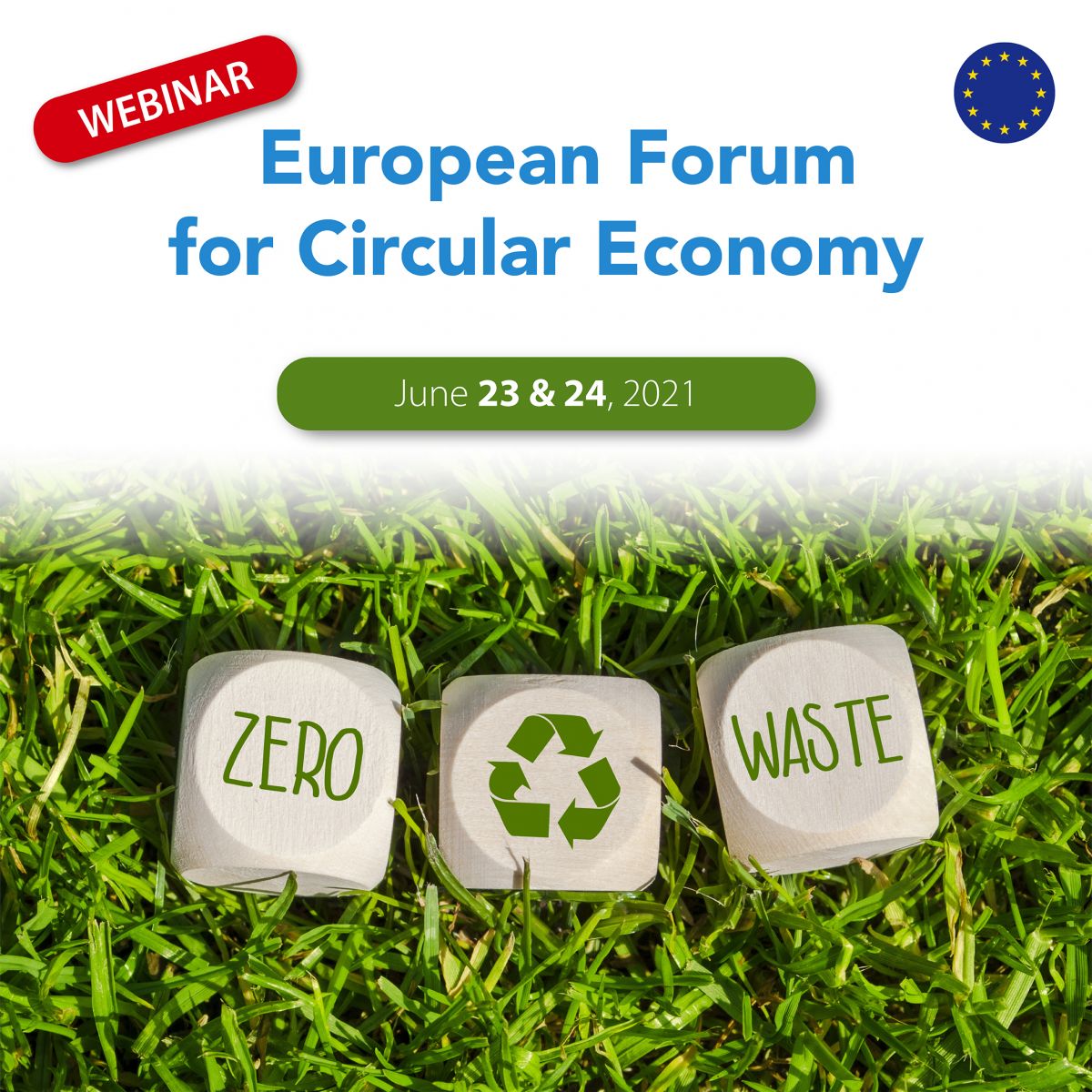 Call for papers
Deadline for application: March 31, 2021
Partners
pers
Ondernemingen
Instellingen
Samenvatting
The European Green Deal launched by the European Commission, such as Law 2020-105 of February 10th, 2020 on the fight against waste and the circular economy and its implementing decrees, demonstrate that it is truly at the heart of ecological and energy transition. The Covid 19, despite its character and its unprecedented scale in our societies, has not stopped its momentum. The circular economy, more than ever, is binding on all public and private actors, stakeholders and territories in order preserve resources and make it possible to achieve carbon neutrality by 2050.

To accelerate the transformation of our economy and in application of the Green Deal, the European Commission is adopting a strategy for the industry and an action plan dedicated to the circular economy. It thus, makes it possible to completely revise our linear production system by promoting reuse and the use of recycled materials, with particular attention to the textile, construction, electronics and plastics sectors, without forgetting agriculture and food as well as digital. Changes in French regulations are moving in the same direction to put on the table new tools for operators and to manage ever more important and varied flows of materials (the rise of Extended Producers Responsibility), intended to provide real answers to planned obsolescence and waste.

But the challenges are immense. They impact the value chains as well as the most diverse players, and impose a reorganization of part of our production system as well as new logistic solutions, the first manifestations of which are already there (use of new materials from the recycling, reuse of excavated materials such as demolition materials, etc…) It is therefore clear that entire compartments of our economic activities and our consumption patterns will be profoundly modified with the emergence of new players, the creation of new industries to better meet, between others, the aspirations of consumers. Digital solutions are also being put in place and many market places could emerge to accelerate the meeting of supply and demand for recycled or recovered products and goods. It's the daily life of millions of people who will find themselves transformed. To succeed, the circular economy requires a very large mobilization of stakeholders, significant investments, technical innovations and strong regulatory changes, such as new modes of cooperation between manufacturers and distributors, between upstream and downstream of the market, like debates about the value of recycled products will take place. There are many challenges and solutions to combine across all our territories. But circular economy represents a competitive advantage for all those who will know how to master it.

The European Forum for Circular Economy is an event created by WEBS (World Event Business Solutions) in partnership with the law firm Aklea. Its ambition is to bring together on June 23 and 24, 2021 in Lyon all the public and private players in the circular economy, laboratories of research, startups and innovative companies, to allow them to share and highlight their expertise, their know-how, their solutions as well as their feedback and also to show the strength of this dynamic and its ability to carry the ambition to succeed in the ecological and energy transition.
We would like to hear your experience and feedback!
Thema's
▬ 10 major themes ▬
① Building, construction and infrastructure
② Plastic
③ Agriculture, from farm to fork
④ Industrial, manufacturing and textile production
⑤ Waste electrical and electronic equipment
⑥ Circular economy and energy recovery
⑦ Household waste
⑧ Territories and circular economy
⑨ Digital
⑩ EPR
Each chosen theme can be treated in its national and/or European dimensions from one or several of the following angles:

a) The technical angle: Designing innovative materials and products from recycling, new production methods for the benefit of many sectors, providing solutions for mass markets

b) The regulatory and legal angle: Determining the scope of the rights and obligations of all stakeholders from upstream to downstream of all value chains in the circular economy, new modes of collaboration between stakeholders including at regional level, new business models and regulatory developments, guarantee of recycled and value-added products

c) The economic and financial angle: Determining the value of recycled products, building new business models and investing in new markets, financing new processes, defining the ways to finance the circular economy and its large-scale developments, promoting actions that aim towards carbon neutrality

d) Governance: How to favor new models of partnership within and between the sectors, which models of governance to adopt between sectors as on the scale of the territories, how to articulate the relationships between the local, national and European levels, finding the tools, including digital, that are necessary to promote dialogue and exchanges between stakeholders?

e) Communication and awareness: What tools, what actions to promote the appropriation and implementation of the circular economy across all the sectors involved, how to encourage the mobilization of stakeholders and better inform the consumer?
Kandidatuur